ELBIL

With the right infrastructure, an electric car can travel "infinitely" far. Fiat's parent company Stellantis has now shown this in Italy. It is uncertain when DWTP technology will arrive.
Stellantis announces the successful completion of tests related to the Dynamic Wireless Power Transfer project.
This is a test track in northern Italy where research is being done on wireless charging while driving.
Instead of charging the battery in an electric car, the direct current goes directly into the drive.
Mercedes aims for a range of 1,000 kilometers for electric cars and some models equipped with solar cells can do even more. But the dream of every e-car owner would be an "infinite" range.
External content
from Youtube
By this time you will find one Videos from Youtube, which complements the article. You can view this with one click.
I agree that external content will be displayed to me. This means that personal data can be transferred to third party platforms. More about this in our privacy policy.
Stellantis now seems to have come a little closer to this goal. The parent company for several car brands (including Fiat, Chrysler, Jeep, Opel, Peugeot and Maserati) runs the so-called Arena Del Futuro in northern Italy together with other companies. This is a test track for electric cars and other technologies.
Dynamic Wireless Power Transmission (DWTP)

The tests with the so-called Dynamic Wireless Power Transfer (DWTP) were promising. The DWTP opens part of the asphalt surface, provides tracks and charging coils and connects to the mains. The asphalt surface is then closed again so that a prepared road cannot be distinguished from a conventional road. When the engineers developed the innovative way, they relied on direct current to keep power losses as low as possible.
Electric cars that want to draw power wirelessly when driving in this way must have a receiver. This takes the power and makes it available to the device directly instead of charging the internal batteries. As long as you are on such a road, you can drive without losing range.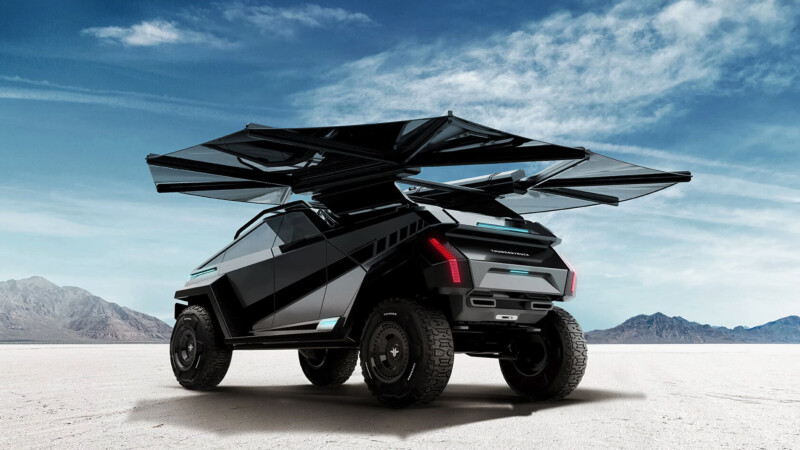 slide show
These are real getaway cars
These are real getaway cars
Stellantis says that the resulting magnetic fields have no health effects for passengers in vehicles and that streets manipulated in this way can be safely crossed on foot. Some of the electricity required could also be produced by solar cells at the edge of the stretch.
The efficiency of this form of dynamic, wireless energy transfer is comparable to that of inductive charging at fast charging stations. In addition to a Fiat 500, a twelve-meter-long Iveco bus ran the almost one-kilometer-long test stretch. With a power consumption of 75 kilowatts, it reached an average speed of 70 km / h. Although the technology and tests look promising, there is still no talk of concrete series production.
Do not miss anything NETWORK-Newsletter
Every Friday: The most informative and entertaining summary from the world of technology!